Completion required by 6.30.14 All licensees licensed after 6.30.13:
• 2013/14 Broker & Salesperson Required Module – Risk Management, 7.5 hours
Additional for Licensees holding Brokers licenses:
• Broker Supervisory Obligations, 1.0 hours
*Commercial-only salespersons and brokers are exempt from these module requirements, but must file the appropriate exemption request form that is available at the DOC's website under Real Estate License
Notices: http://mn.gov/commerce/images/RE-Modules-ComlOnly-Exempt-Notice.pdf
If you have questions regarding this notice or the exemption request document to be completed and returned to the DOC, contact Cindy Milligan at cindy.milligan@state.mn.us.
---
How to Register for Classes Online
Go to the MAAR website at www.mplsrealtor.com
Click "My Account (top of web page)
Enter your "Logon ID" (MAAR/MLS number) and "Password" (if you have never accessed IMS your password is up to the first 8 letters of your last name, all lowercase)
Under the "Education" heading, click on "Education Calendar and Registration"
Click on the class you wish to register for
Click on "Proceed to Registration"
Click "Add to Cart" (at this point, the class is just in your cart; you are NOT registered yet!)
You can "Register for More" or you may complete registration by paying for the class or classes OR charging your education card.
Only once your education card or credit card has been charged will you be registered for the class or classes. You will automatically be emailed a receipt for your classes. If you don't receive a receipt, you did not complete the registration process.
---
Special Online Course Offer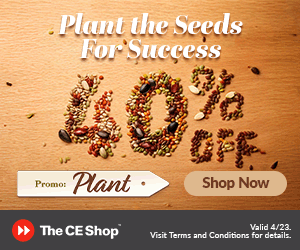 ---
If your license is inactive because you were not CE compliant, here's what to do:
1. Become CE compliant*. Classes are available online. | REGISTER
2. Re-apply for the license (Broker goes to www.pulseportal.com).
3. Pay a fee to reactivate the license.
*Keep in mind that the Department of Commerce allows no more than 8 hours of continuing education credit in a day. | MORE INFO