Completion required by 6.30.14 All licensees licensed after 6.30.13:
• 2013/14 Broker & Salesperson Required Module – Risk Management, 7.5 hours
Additional for Licensees holding Brokers licenses:
• Broker Supervisory Obligations, 1.0 hours
*Commercial-only salespersons and brokers are exempt from these module requirements, but must file the appropriate exemption request form that is available at the DOC's website under Real Estate License
Notices: http://mn.gov/commerce/images/RE-Modules-ComlOnly-Exempt-Notice.pdf
If you have questions regarding this notice or the exemption request document to be completed and returned to the DOC, contact Cindy Milligan at cindy.milligan@state.mn.us.
If your license is inactive because you were not CE compliant, here's what to do:
1. Become CE compliant*. Classes are available online. | REGISTER
2. Re-apply for the license (Broker goes to www.pulseportal.com).
3. Pay a fee to reactivate the license.
*Keep in mind that the Department of Commerce allows no more than 8 hours of continuing education credit in a day. | MORE INFO
---
FYI: Course Pricing Information
All courses (unless they are a required module class or marked *Not CE Pass eligible) are $29 until one week prior to the course start date. At that time, the price increases to $39. *All required modules classes are $39.
How to Register for Classes Online:
Go to the MAAR website at www.mplsrealtor.com
Click "My Account (top of web page)
Enter your "Logon ID" (MAAR/MLS number) and "Password" (if you have never accessed IMS your password is up to the first 8 letters of your last name, all lowercase)
Under the "Education" heading, click on "Education Calendar and Registration"
Click on the class you wish to register for
Click on "Proceed to Registration"
Click "Add to Cart" (at this point, the class is just in your cart; you are NOT registered yet!)
You can "Register for More" or you may complete registration by paying for the class or classes OR charging your education card.
Only once your education card or credit card has been charged will you be registered for the class or classes. You will automatically be emailed a receipt for your classes. If you don't receive a receipt, you did not complete the registration process.
---
Special Online Course Offer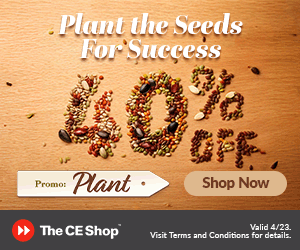 ---
How does the Education CE Pass work?

One of our goals at MAAR is to offer informative and interactive courses on a variety of real estate topics that help you be more productive and profitable. ALL of our CE courses are approved by the Department of Commerce. As your association, we pride ourselves on bringing you the best in local and national experts. The class schedule is always being updated and loaded with options including Minnesota mandatory classes. Click here to see current course offerings.



Save up to 34%! - OFFER ENDS ON APRIL 15, 2013
In 2013 MAAR is offering two options for Education Discount Packages. The Essentials Pass at $89 saves you 17% on the 2012-2013 MN DOC required modules of Contracts and Distressed Properties along with the Agency and Fair Housing requirement. The Pass PLUS at $149 saves you 34% on 15 hours of CE and as a PLUS you are entitled to a 1-day NAR specialty class (visit MAAR website for list of qualifying specialty classes). ALL passes expire December 31, 2013. Click here to purchase your CE savings pass today!
For Brokers ONLY! - OFFER ENDS ON APRIL 15, 2013
We are pleased to offer a package that can be a benefit for brokers. To learn more about the Broker Savings Pass, contact MAAR EPD at 952.988.3153.
Please Note:
* The CE Pass excludes online classes and MAAR special events.
* Allow 24 hours for your CE Pass to be activated.